As you race down I-70 past Grand Junction you may have seen a sign for the Colorado National Monument. Now how many of you have actually stopped and seen the monument? Did you wonder what it was a monument of? Or maybe you knew that national monuments are also managed by the National Park Service. I went there one memorable evening at sunset and watched the rocks turn an amazing red. This year brings us the 100th anniversary of the declaration of the 20,000 acres as a national monument. In honor of this I thought I would share a few resources.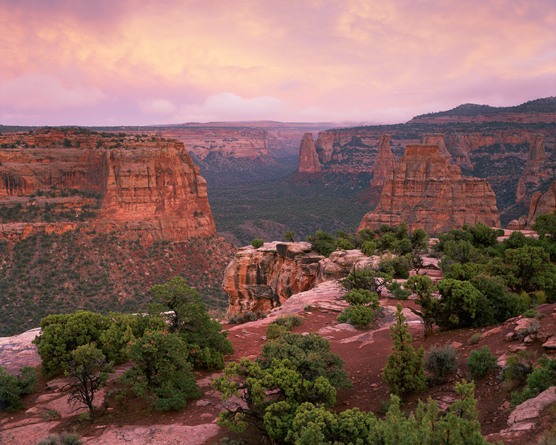 (Image from National Park Service web site, taken by Rob Kurtzman)
First, how does a place get declared a national monument? Well, this action can be taken by the President of the United States without congressional approval. This designation offers certain protections to the area and can be done much more quickly. You can read about the history of this designation in a CRS report called "
National Monument Issues
" from 2002.
Second, why not check out the Colorado National Monument at this anniversary? They have a
web site
that provides information on events, things to see in the park and the beautiful Rim Rock drive.
Finally, want to learn about the movement to give the Colorado National Monument, National Park status? Check out this news story "
Park Status for CO monument?
" from Colorado Public Radio or the
press release
on the meeting Senator Udall had on this issue in Grand Junction.
Still want more? Check out the library's guide to
Parks, Forests, Wildlife Refuges, and Historic Places
.